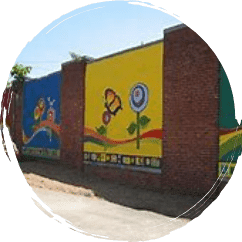 Woodland Academy Child Development Center (CDC)
Mary Giddings-Bertrand, M. Ed, Director
Role: Woodland Academy CDC is a high-quality early care and learning facility that will transition into the NESTT
Woodland Academy Child Development Center provides quality care and services to children and their families. Parents are supported, encouraged, and empowered in their roles as children's first teachers.
Our professional teaching staff value growth opportunities to respond to children's social, emotional, physical, and intellectual needs. We provide experiences that enable children to grow and develop a love of learning to reach their highest potential.
Our educational program is based on sound principles of child development. These principles reflect that children learn and grow by exploration and age-appropriate environments. Enhancing physical, social-emotional, and intellectual growth are skills which will increase their ability to succeed in school and in life.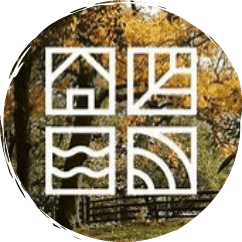 Maitreyi Roy, Executive Director
Role: Providing Nature based, eco sustainable curriculum for 0-Career, providing partnership with Sankofa Community Farm, future site for Mussel Hatchery and Float lab
Bartram's Garden is a public park and 50-acre National Historic Landmark, operated by the non-profit John Bartram Association in cooperation with Philadelphia Parks and Recreation and welcoming an estimated 100,000 visitors each year.
The mission of the John Bartram Association is to create equitable relationships among people and nature through immersive, community-driven experiences that activate the Bartram legacy, Garden, and House, on land and on the Schuylkill River, in Southwest Philadelphia.
History: Balancing preservation with access, preserving and protecting our historic and natural resources to the highest level of stewardship, while demonstrating the relevance of the Bartram legacy in a 21st century urban riverfront community.
Community and Education: Engaging and empowering our stakeholders through site-based educational programs and personal experiences that draw inspiration from the Bartram traditions of curiosity, natural wonder, and self-learning.
Agriculture and Food Sovereignty: Foster cultural exchange in our neighborhood using our roots in farming to explore food culture, deepen our community's relationship with the land, their food, and each other, providing an inclusive and welcoming place for people to develop tools for self-reliance through food sovereignty.
Enduring Sustainability: Sharing a love of nature with generations to come by building capacity and leadership through collaboration, innovation, and the advancement of our vision as a premier urban river garden.
Southwest Community Leadership Circle (SCLC)
Role: Provide leadership, expertise and guidance on the NESTT project and other communities strengthens and needs.
In 2015 Woodland Academy and Bartrams Garden created the Southwest Leadership Community Circle comprised of organizations, community members and elected officials.
The Southwest Community Leadership Circle's core mission is seen within its commitment to engaging and empowering local neighbors to step into their leadership role and control their own planning processes—as evidenced by their consistent elevation and prioritization of a community-driven planning component to any development projects within Southwest Philadelphia. Framed around the NESTT and at the heart of this project are the voices of the SCLC and local residents defining the services to be offered through the NESTT. 
The SCLC's dedicated community leaders advise Bartram's Garden, Woodland Academy and institutional partners on future programming, neighborhood investments, and local priorities.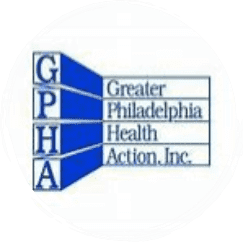 Brian Clark, Executive Director
Role: GPHA is the Parent organization of Woodland Academy and provides Fiscal oversight and management. In addition, GPHA integrates Medical, Dental, Behavioral Health, Pharmaceutical services to the Woodland Academy's families.
GPHA's Mission Statement:
Greater Philadelphia Health Action, Inc.'s mission is to provide quality comprehensive  medical, dental, behavioral health, pharmacy and child development services, through our expert staff of professionals.
While using a fiscally responsible approach, we seek to meet the needs of a diverse population, regardless of their ability to pay.
We operate:
Seven comprehensive healthcare centers

One medical suite at Temple University Kornberg School of Dentistry

Four school-based health suites

Six dental centers

Four Behavioral Health Centers

The Woodland Academy Child Development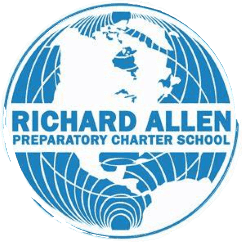 Lawrence Jones, Chief Executive Director
Role: Provide high quality Afrocentric based education to equip Middle School children and families to be critical assets in today's global market
RAPCS Mission Statement:
The mission of the RAPCS is to create a safe and healthy learning environment for middle school youth to develop into responsible participants in their education and our diverse society.
RAPCS provides rigorous instruction to prepare children for higher learning, the workplace, and life.
RAPCS will engage our students to think globally and act locally!
 Our guiding principles determine the manner in which our mission and vision will be realized.  Principles provide a uniform approach to how we function as a school community.  Decisions are made through the framework of our guiding principles.  These principles will transform the way we communicate by providing a shared language.

Jodie Harris– President
Role: PIDC currently owns the land that the NESTT is being developed on as well as the surrounding property to be developed in the near future. PIDC provides technical support as at relates to land development, RACP grants, and other funding sources.
PIDC mission is to spur investment, support business growth and foster development that create jobs, revitalize neighborhoods and drive growth to every corner of Philadelphia. Armed with flexible financing products, a targeted portfolio of industrial and commercial real estate and decades of Philadelphia- based knowledge, PIDC provides the resources and expertise to help you invest, develop and grow.
To achieve our mission we attract, manage, and invest public and private resources in the clients, communities, and markets that energize Philadelphia's economy.
We offer flexible financing tools, a targeted portfolio of industrial and commercial real estate, and decades of Philadelphia-based knowledge to help our clients invest, develop, and grow. We also structure and invest in public-private partnerships for key City policy areas and development priorities.
PIDC is a non-profit organization founded by the City of Philadelphia and the Chamber of Commerce for Greater Philadelphia in 1958.